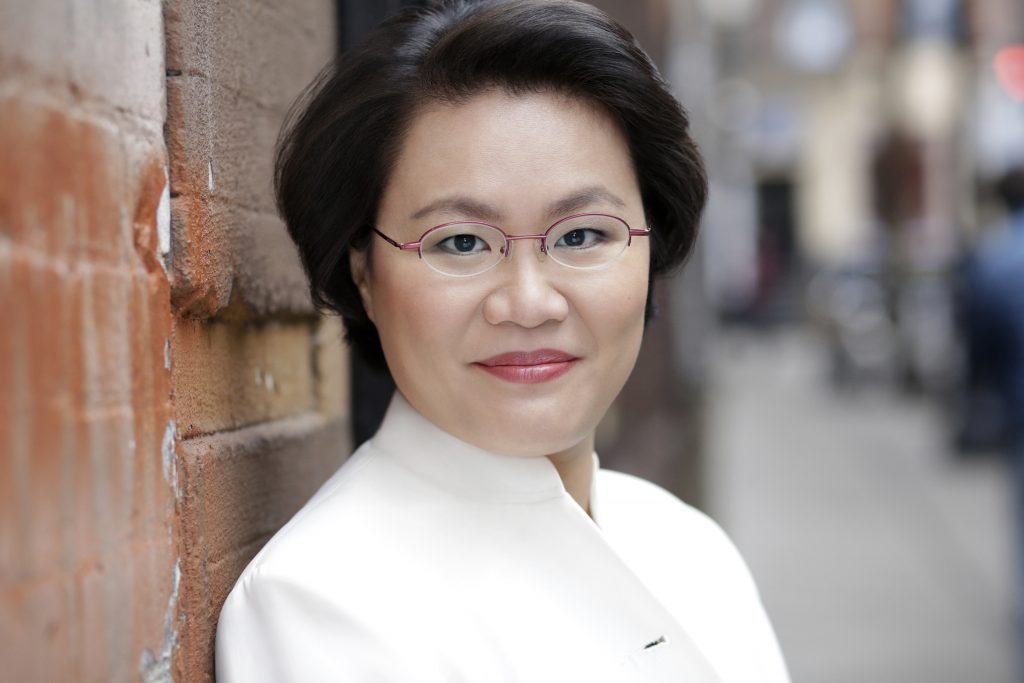 Innovation, imagination, passion and dynamism are the hallmarks of Taiwanese-American conductor Mei-Ann Chen. Music Director of the MacArthur Award-winning Chicago Sinfonietta since 2011, Ms. Chen is Austria's Recreation Grosses Orchester Graz first-ever Principal Guest Conductor, the first-ever Artistic Partner of Houston's River Oaks Chamber Orchestra (ROCO), and Artistic Director & Conductor for the National Taiwan Symphony Orchestra Summer Festival.
A sought-after guest conductor acclaimed for infusing orchestras with energy, enthusiasm, high-level music-making, and galvanizing audiences and communities alike, Ms. Chen's reputation as a compelling communicator has resulted in growing popularity with orchestras worldwide. She has appeared with distinguished orchestras throughout the Americas, Europe, and Scandinavia.
Upcoming highlights include debuts with the New York Philharmonic, Austria's Tonkünstler in Vienna's Musikverein, and engagements with Finland's Helsinki Philahrmonic, Ireland's Ulster Orchestra, Sweden's Norrlandsosper, the Norwegian Radio Orchestra and the Taiwan Philharmonic. Maestra Chen will also serve on the jury for the prestigious Malko Competition in 2021.
Honors and awards include being named one of Musical America's 2015 Top 30 Influencers, the 2012 Helen M. Thompson Award from the League of American Orchestras, the 2007 Taki Concordia Fellowship founded by Marin Alsop; 2005 First Prize Winner of the Malko Competition (first woman to win in the history of the competition), and ASCAP awards for innovative programming.
Bio er hentet fra: https://www.meiannchen.com
Foto: Kristin Hoebermann