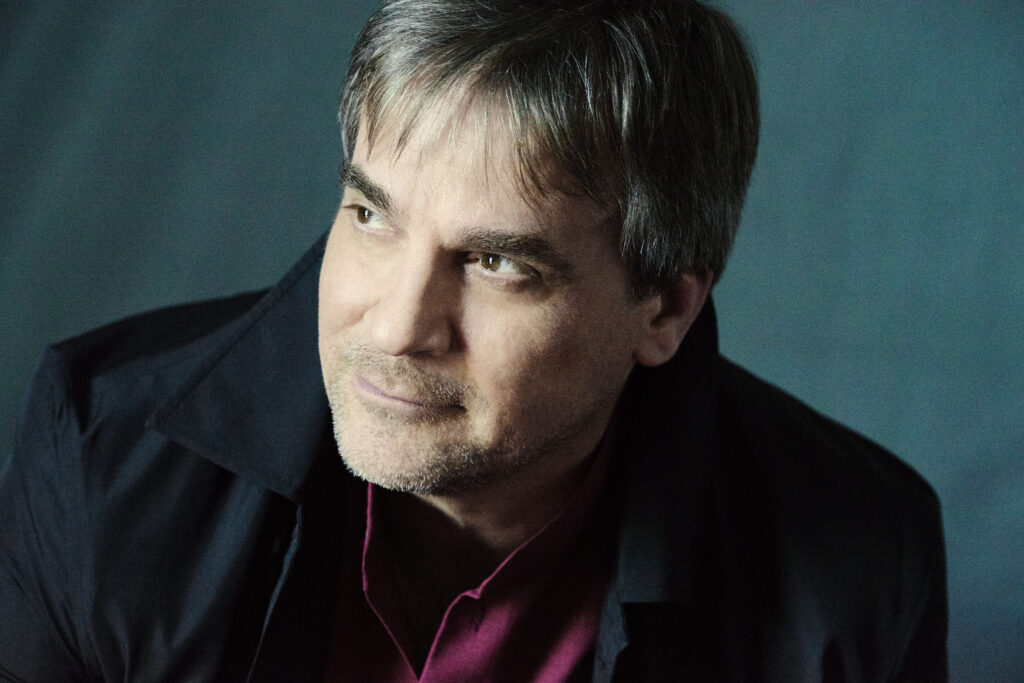 Chief Conductor of the BBC Philharmonic Orchestra and Principal Guest Conductor of Canada's National Arts Centre Orchestra Ottawa, John Storgårds has a dual career as a conductor and violin virtuoso and is widely recognised for his creative flair for programming as well as his rousing yet refined performances. As Artistic Director of the Lapland Chamber Orchestra, a title he has been holding for over 25 years, Storgårds earned global critical acclaim for the ensemble's adventurous performances and award-winning recordings.


Storgårds appears with such orchestras as Berliner Philharmoniker, Bamberger Symphoniker, Gewandhausorchester Leipzig, Münchner Philharmoniker, Rundfunk-Sinfonieorchester Berlin, ORF Radio-Symphonieorchester Wien, Netherlands Philharmonic Orchestra, Orchestre National de France, Orchestra Sinfonica Nationale della RAI, BBC Symphony Orchestra and London Philharmonic Orchestra as well as all major Nordic orchestras including the Helsinki Philharmonic Orchestra, where he was Chief Conductor from 2008 to 2015. He also regularly returns to the Münchener Kammerorchester, where he was Artistic Partner from 2016 to 2019. Further afield, he appears with Sydney, Melbourne, Yomiuri Nippon and NHK Symphony Orchestras as well as Boston Symphony Orchestra, Chicago Symphony Orchestra, The Cleveland Orchestra, New York Philharmonic and Detroit Symphony Orchestra. Soloists with whom he collaborates include Yefim Bronfman, Sol Gabetta, Kirill Gerstein, Håkan Hardenberger, Lucas and Arthur Jussen, Kari Kriikku, Gil Shaham, Baiba Skride, Christian Tetzlaff, Jean-Yves Thibaudet, Frank Peter Zimmermann as well as Soile Isokoski and Anne Sofie von Otter.
Storgårds' vast repertoire includes all symphonies by Sibelius, Nielsen, Bruckner, Brahms, Beethoven, Mozart, Schubert and Schumann, including the Finnish premieres of Schumann's only opera 'Genoveva' and the early 'Zwickau' symphony, plus world premieres of Sibelius' Suite op. 117 for violin and strings and the Late Fragments. As soloist, he gave the Finnish premiere of Schumann's own violin transcription of the cello concerto, as well as the Violin Sonata No 3. Embracing contemporary repertoire in his programmes, Storgårds regularly performs world premieres with many works being dedicated to him including Per Nørgård's Symphony No. 8 as well as Kaija Saariaho's Nocturne for solo violin. In opera he conducted the world premiere production of Sebastian Fagerlund's 'Höstsonaten – Autumn Sonata' at the Finnish National Opera directed by Stéphane Braunschweig. The title was a finalist at the 2018 International Opera Awards and was revived in autumn 2019.
Following his much-anticipated debut with the Berliner Philharmoniker performing Bruckner's 6th symphony earlier this year, the start of Storgårds' 2022/23 season features the world premiere production of Tapio Tuomela's new opera 'The Fur Hat Opera', which Storgårds will perform in Rovaniemi as well as at the Finnish National Opera in Helsinki with his Lapland Chamber Orchestra. Later in the season, Storgårds returns to the Finnish National Opera with Shostakovich's 'Lady Macbeth of Mtsensk'. With the BBC Philharmonic, Storgårds appears once again to the BBC Proms, performing Shostakovich's Symphony No. 15. Further highlights include his debut with Tokyo Metropolitan Symphony Orchestra with Pekka Kuusisto, and return engagements with, among others, Bamberger Symphoniker, Royal Stockholm Philharmonic Orchestra and Helsinki Philharmonic. In the USA, Storgårds appears with National Symphony Orchestra Washington, St. Louis Symphony, Atlanta Symphony Orchestra, Toronto Symphony Orchestra and Orchestre symphonique de Montréal this season.
Storgårds' award-winning discography includes recordings of works by Schumann, Mozart, Beethoven and Haydn but also rarities by Holmboe and Vasks' featuring him as soloist. Two cycles of symphonies by Sibelius (2014) and Nielsen (2015), as well as with the BBC Philharmonic were released to critical acclaim by Chandos. November 2019 saw the release of the third and final volume of works by American avant-garde composer George Antheil. Their latest project, recording the late symphonies Shostakovich, commenced in April 2020 with the release of Symphony No.11. For BIS Records, John Storgårds and the Lapland Chamber Orchestra have released numerous critically acclaimed recordings, including Mahler's 10th symphony in a special arrangement by Michelle Castelletti, works by Finnish composer Outi Tarkiainen, and Hans Abrahamsen's 'Schnee'. Other successes include discs of works by Nørgård, Korngold, Aho and Rautavaara, the latter receiving a Grammy nomination and a Gramophone Award in 2012.
Storgårds studied violin with Chaim Taub and subsequently became concert master of the Swedish Radio Symphony Orchestra under Esa-Pekka Salonen, before studying conducting with Jorma Panula and Eri Klas. He received the Finnish State Prize for Music in 2002 and the Pro Finlandia Prize 2012.
Tekst hentet fra https://www.johnstorgards.com/biography 
Foto: Marco Borggreve