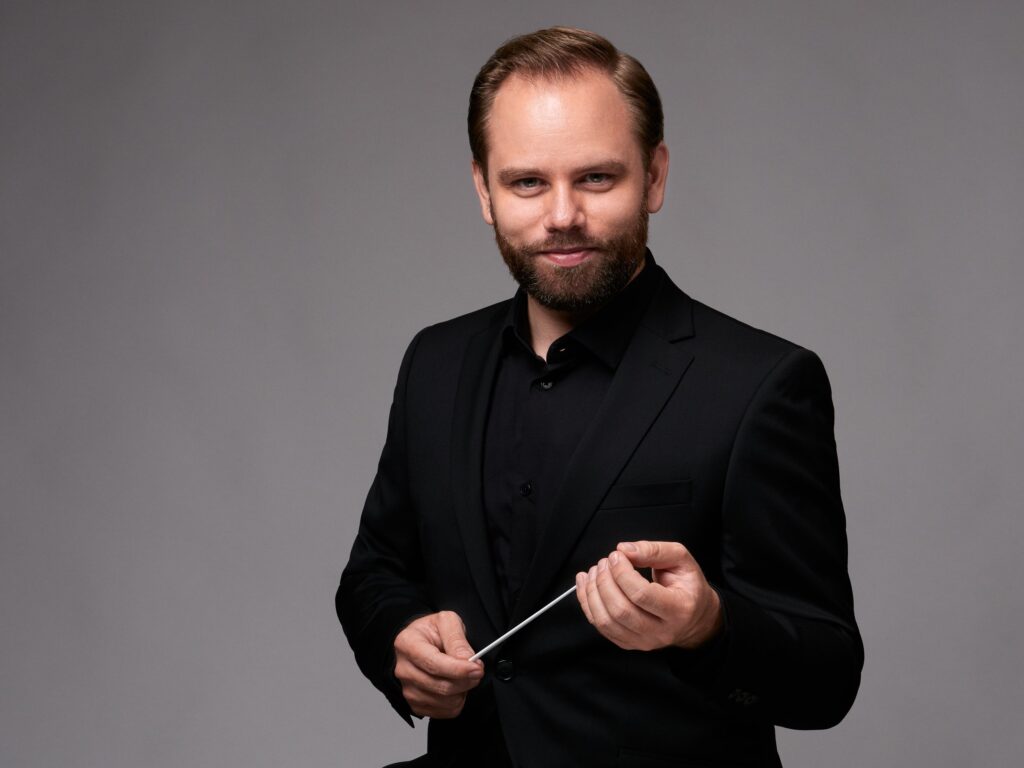 Daniel Reith leder sommersamlingen i 2022.
Daniel Reith was the winner of «Opptakt», Talent Norway's top launch programme in fostering young conductors (Dirigentløftet), triumphing in the auditions with the Kristiansand Symphony Orchestra in June 2019. He has since established himself as a new talent on the Nordic orchestral scene with a string of promising debuts and returns. Reith has recently completed his Masters in conducting in Oslo with Ole Kristian Ruud, having originally studied piano and music theory in Freiburg and Oslo as well as conducting in Frankfurt.
In 2020/21 Reith made his debuts conducting the Trondheim Symphony Orchestra, Stavanger Symphony Orchestra, and the Norwegian Radio Orchestra. He also conducted the Bergen Philharmonic Orchestra in performances at the Bergen International Festival in 2020 and 2021, both which were broadcast on Norwegian national television. In 2022 Reith makes his debuts with Kristiansand Symphony Orchestra (conducting soloist Julian Rachlin) and with the Oslo Philharmonic Orchestra. He will also make returns to The Staff Band of the Norwegian Armed Forces and the Norwegian Radio Orchestra.
Foto: Kristoffer Myhre